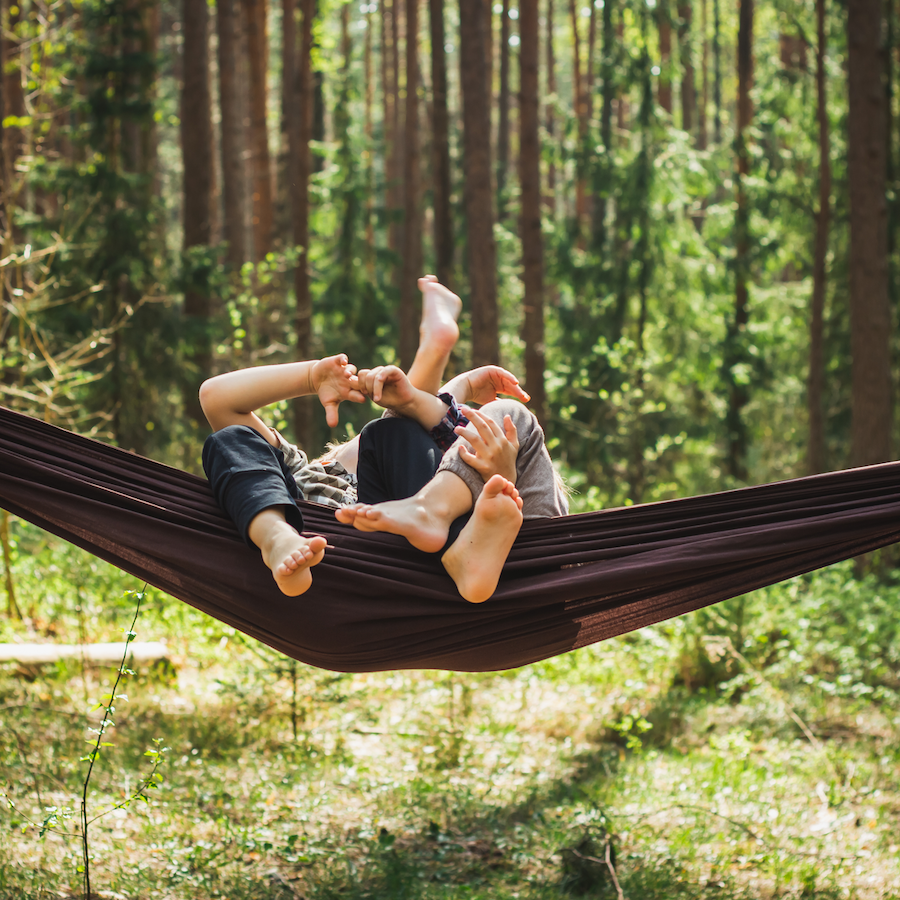 When is the last time you took your erotic adventures out-of-doors? For many of us, it has been far too long, and I encourage you to remedy that. Plan an out-of-doors date, whether it be with your partner or by yourself; the woods are ripe for exploring, and you can always find an out of the way spot for an adventure.

One of my favorite woodland adventures is a hammock date. Try to choose a trail that meanders near a stream, so you can pick a good spot to hang your hammock and enjoy the flowing water, the smells, sounds, and colors of the falling leaves. 



A check-list for your date:


Two-person hammock & straps to suspend it 

Water & other beverages of choice

nacks (fruit, cheese, bread, olives)

Paper towels for cleanup of whatever messes you might make

A blanket for when the winds pick up
Headlamp or flashlight (because safety first)

As with all woodland adventures, let someone else know where you're going and check in with them when you've made it back to civilization. But while you're in the woods, allow yourself to be fully immersed in nature – and each other. Turn off you phone, and leave it in your bag while you get settled in the hammock together.

It can take some practice just to get in it, especially with two people, but don't let this deter you. Let it be an opportunity to show your vulnerable side, attempting something new and uncertain, and don't feel discouraged if it's difficult on your first try. If you flop out of the hammock and onto the ground on your first attempt, just try again, and let yourself laugh at your failures! Welcome the bonding that happens when you experience new things together.



Once you're safely and securely in the hammock, it can be fun to experiment with different ways of being close. Do you want to sit opposite, facing each other, communicating and able to see each other well? Do you want to spoon and snuggle? A hammock will press you close together, affording ample opportunities for touching and kissing. Enjoy the sensation of being suspended from the trees, the slight sway and movement of the hammock, the smells and sounds of nature.

If you're feeling comfortable and aroused and you chose a private perch for your hammock, do take advantage of the privacy a hammock offers – the sides come up around you, mostly hiding to others what's going on inside the hammock. 



You might ask: Can you really have sex in a hammock?!

 Absolutely yes! Tried and tested! 10/10 would recommend! 



So get outside and explore nature – and your partner (or yourself, if you're solo!)

If you don't have easy access to the privacy of the woods where you live, do consider a trip to Asheville, which is nestled in the beautiful Blue Ridge Mountains. This is where my private Passionate Intimacy Couples Retreats are up and running, and couples are loving them!  My chalet is nestled in the woods, I have a hammock for you to you to use, and if you want an outdoor adventure that doesn't involve a hike, you can enjoy a sexy soak in the hot tub instead!  Check out this video and see for yourself!

Want more info? Go to our website and find out how a couples retreat can transform your love life.