Xanet Pailet is a San Francisco based sex and intimacy educator and coach, tantra teacher, sexological body worker, holistic pelvic care and trauma practitioner who has worked in the health care field for over 25 years.
She is the best selling author of Living an Orgasmic Life: Heal Yourself and Awaken Your Pleasure.
She works with individuals and couples using a variety of modalities to help them explore different paths of pleasure within the body, increase their libido, and helps to heal emotional and sexual wounds.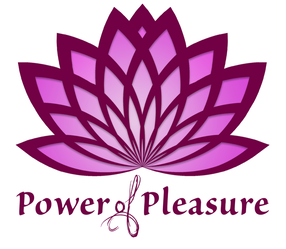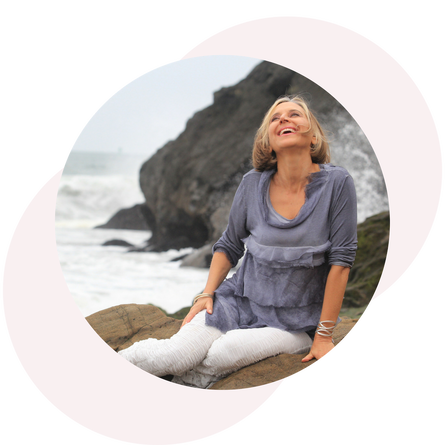 On the surface, I was living the perfect life….my own successful career as a corporate healthcare executive and Broadway producer, married to a successful attorney, two fabulous children, a beautiful home in New York City, and all the trappings that go along with it. But underneath the surface was a woman sexually shut down from carrying years of sexual trauma in her body who was living in a sexless marriage for more than 15 years. Orgasms were so not in my vocabulary. I put 100% of my energy into my kids and my career. By age 45, I had pretty much decided that I was done with sex.
My sexual awakening occurred when I turned 50. Several loving men lit fires underneath me and one fanned the flames by introducing me to Tantra and sacred sexuality. Finally I was able to experience sex as a union of the physical, energetic, and spiritual body and reveled in the notion of not having a goal and simply enjoying the experience. Sexual healing was not far behind. This awakening was so profound that it completely changed the course of my life. I moved across the country to live in a more sex positive city and study sexuality with renown Tantra and sex educators. I have dedicated the rest of my professional life to helping others awaken and explore their own sexuality and to heal the wounds that keep us from experiencing our true sexual selves.
THE ROAD TO BECOMING A SEX COACH
As someone who really values formal education, I have taken many types of training programs to become a sex and intimacy coach. I feel that the more skills and tools that I have in my tool belt the better I can serve my clients. Of course, life experience is also extremely important and I feel that I've had my share of experiences around sexuality, sexual wounding, and sexual awakening.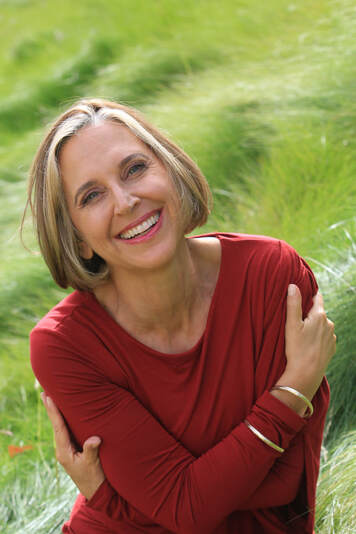 Certified Somatica Sex and Intimacy Coach
Somatica
is an experiential and somatic based approach to sexuality. The theory behind it is that sex takes place in your body, not in your head, so working through sexual issues also needs to take place using an experiential approach. In the Somatica Method clients are engaged in real-time interactions while receiving support, guidance and feedback so that they can have fulfilling and connected sex and relationships.
Certified Sexological Bodyworker
Institute for the Advanced Study of Human Sexuality. Sexological Bodywork™ is somatic education that helps individuals deepen their experience of sexual embodiment.
Certified Sexological Bodyworkers
are trained sexologists whose certification is approved by the State of California. Our teaching involves a variety of instructive modalities, including breathwork, touch, massage, pelvic release bodywork, scar tissue remediation, and orgasm coaching.
Certified Holistic Pelvic Care Practitioner
Holistic Pelvic Care
is a form of energy and body work created by Tami Lynn Kent, a physical therapist. Holistic Pelvic Care ™ alleviates congestion in the Pelvic Bowl ("Root") and restores balance on an energetic, physical and emotional level. It helps women with pelvic issues such as pain, incontinence, prolapse, low libido and painful intercourse.
Sky Dancing Tantra Teacher
Ecstatic Living Institute
. Tantra is a weaving together of our physical body, energetic body, and our spiritual connection. It allows us to connect with ourselves and our partner at a much deeper level so sex becomes more powerful and conscious. Tantra involves using breath, movement, sound and touch to access and move our sexual energy. The principles of Tantra and some Tantra practices are typically incorporated in my sex coaching sessions with individuals. Couples interested in learning and exploring Tantra can contact me about private
Tantra Couples
sessions.
Certified Tantra Educator
Source School of Tantra
. This type of Tantra focuses on Tantra as a method for sexual healing and is very powerful. Many of our sexual wounds, which often stem from childhood, reside in our body, within our energetic centers, often blocking us from experiencing pleasure. This is particularly true for women who hold a lot of trauma and emotional experiences in their sexual center.
Somatic Experiencing Trauma Trained
Somatic Experiencing Trauma Institute
Created by the internationally renown Dr. Peter Levine, Somatic Experiencing is a somatic based approach to healing trauma. The Somatic Experiencing approach offers a framework to assess where a person is "stuck" in the fight, flight or freeze response to trauma. It provides tools to help trauma survivors release thwarted survival energy which is stuck in the body and is the root cause of the trauma. It is extremely effective for survivors of any type of sexual, physical and emotional abuse.