Click here to sing along with me (with a few sexy edits!) and along the way, check out all the titillating gifts you or your lover might like to find under the tree!
Santa baby, just slip a We Vibe under the tree for me
Been an awful good girl
Santa baby, so hurry down the chimney tonight
Santa baby, a Womanizer too, light blue
I'll wait up for you dear
Santa baby, so hurry down the chimney tonight
Think of all the fun I've missed
Think of all the fella's that I haven't kissed  [or those I have, if that's your kink 😉]
Next year I could be just as good
If you check off my Christmas list
Santa baby, I want a vFit and really that's not a lot
Been an angel all year
Santa baby, so hurry down the chimney tonight
Santa honey, one little thing I really need
Some sexy photography
Santa baby, so hurry down the chimney tonight
Santa cutie, and fill my stocking with nipple clamps,
A wand for the g spot that is mine
Santa cutie, and hurry down the chimney tonight
Come and trim my Christmas tree With some kinky stuff bought just for me
I really do believe in you
Let's see if you believe in me
Santa baby, forgot to mention one little thing
A ring, I don't mean on the phone
Santa baby, so hurry down the chimney tonight
Hurry down the chimney tonight
Hurry, tonight
–With thanks (or apologies?) to Eartha Kitt for my creative re-use of this wonderful song!
Some brief notes on the links above:
The We Vibe Chorus vibrator is a great couples vibrator, making good feels for both of you, and controllable through an app, which allows your lover to take control, wherever they are.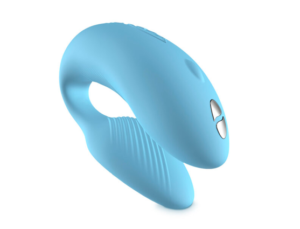 A favorite toy of mine is the accurately named Womanizer, which provides just the right amount of clitoral suction rather than direct stimulation.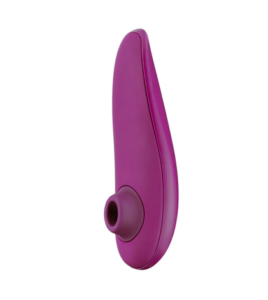 vFit, which I wrote about here, has been life- and vagina-changing, and I cannot recommend it enough.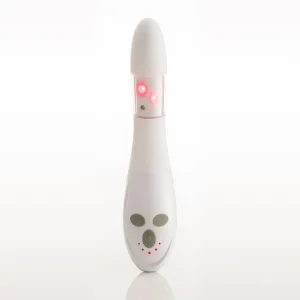 One of the sexist gifts to give – or receive – is a boudoir photography session.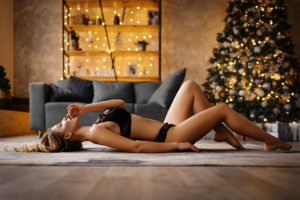 You could do a shoot with both of you, or just one, but the photos will be a treasured (and sexy!) keepsake for years to come.
Another wonderful gift idea is a Passionate Intimacy Retreat, or just an Asheville getaway at my lovers' chalet.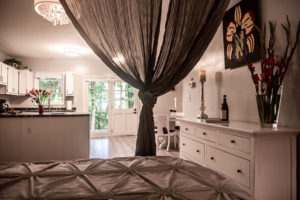 For a bit of flirty, kinky play, these nipple clamps feature seasonal, festive red fluff.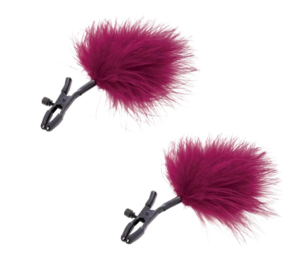 And this g-spot wand is a timeless gift of stainless steel.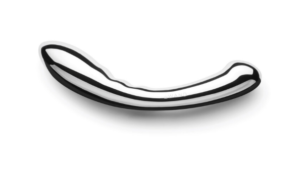 On my sexy wish list is an intermediate bondage kit – full of fun, kinky accoutrements.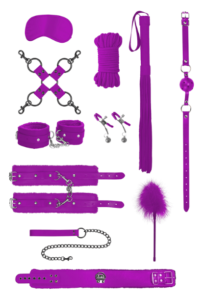 And last, but certainly not least, a cock ring (not a ring on the phone) is sure to please you and your lover.  This one is a dual cock ring and clit vibrator – perfect for shared fun.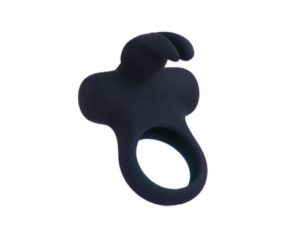 And, since my wish list is longer than Ms. Kitt's, here's a few more things I think would make great gifts but didn't fit into the song:
One of the things I regularly recommend to clients is a massage table.  One of my clients leaves hers set up in her bedroom, and it's a great visual reminder to prioritize pleasure and touch.
As a stocking-stuffer, a yoni egg is a fun, low-tech sex toy that's both beautiful and function. VaVaVoom carries these gorgeous amethyst ones.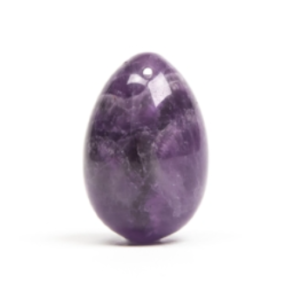 Or, if you're in downtown Asheville, Cornerstone Minerals also carries rose quartz eggs.  Though the gem shop doesn't sell them as yoni eggs, they're genuine rose quartz stones and work well. 
And, last but certainly not least, my book would make a great stocking stuffer, too!