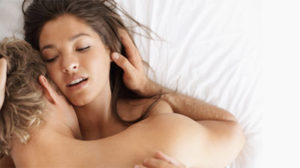 The number one question on every man's mind is "how to please a woman".  That might surprise the women reading this post, but by their nature, men are natural born givers.  They want to take care of us, to make us feel good, to take us to ecstatic sexual heights.  So many men tell me that the way they derive pleasure during sex, is by satisfying their partner.  And yet there are so many women who feel like their needs are not being met. Satisfying women is an ongoing struggle for so many men.
When a man learns how to please a woman, he is completely transformed.  I have witnessed this with my clients over and over again.  He becomes so much more confident, more empowered around his own sexuality.  For both men in and out of relationships, this empowerment bleeds into other parts of their life. I have seen men physically change their posture, walk into a room with more confidence, attract more women, clients, money, and new opportunities into their life.
If  every woman had a road map to their own body, arousal pattern and sexual pleasure, a man would know exactly how to please a woman. Men's lives would be so much easier.  If I ran the world, this would definitely be the case! But sadly, most women have absolutely no clue as to what their arousal road map is.  They know what feels good when it happens, but they really don't know what they want and need from moment to moment. Well guys…Here's the good news.   And women listen up as well..You're going to want all your male friends to know about this..
Learning How to Please a Woman is a Skill that Men can Learn in My Upcoming Hands On Workshop on March 29th!
I have designed a really powerful program to help you crack the code of how to please a woman and turn you into a Master Lover.  In this experiential workshop you will learn and practice these new skills and  receive immediate, honest and constructive feedback from a group of supportive and loving women:
 Attract the women that you want
Manage women's shifting boundaries
 Drive a woman crazy through touch
Learn the road map to a woman's arousal
 Give the perfect G spot massage
 Due to the intimacy of this work and the venue, space is very limited.   Click here to reserve your space now and get early bird pricing.   Questions:  email xanet@powerofpleasure.com