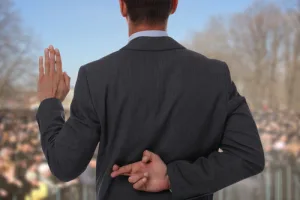 So often, relationship conflicts come down to a difference in understanding about what level of honesty and transparency is required.  One partner might argue that lies of omission aren't really lies, or that "white lies" don't count.
Let me assure you:  It doesn't matter what color it is.  In the context of relationship, a lie is a lie.
A lawyer friend and I were discussing this issue, and she used a great metaphor to illustrate it.  When you're selling a used car, you generally only have a duty to disclose things if the buyer directly asks you.
The rule is different if you're selling a house.  Then, sellers have a duty to disclose "material defects."  A material defect is anything that would cause a reasonable person to think twice about the purchase.
Your heart is a home, not a used car.  So the higher standard of disclosure applies.
If not disclosing something makes your partner more or less likely to do something, then that's a lie, and it's not ok.
We all deserve to be able to have all the information so that we can make informed decisions.
Sometimes the information may not be what we want to hear, but it's important in that it helps us make better choices.
Take, for example, a partnership between Mary and David.  They're seeing each other non-exclusively, but both partners have agreed that full transparency is required.
Mary asks David on a date, but David has a date scheduled with someone else that night.  David declines to meet, telling Mary he's "too busy" to meet then.
It's a partial truth.  He is busy, right?!
Most people would call that a white lie.  But I promise you: whiteness is not rightness.  But it leaves out critical information, which is the reason for his lack of time.
David might argue that he doesn't have a duty to disclose the "why" of his busy-ness, because Mary didn't ask.
But here's the deal:  Mary is not a used car!  The rules of Caveat Emptor/Buyer Beware do not apply here!
David might defend himself by saying that he was just trying to be kind, not wanting to make Mary feel jealous, left out, or uncomfortable.  David probably feels within his rights, because the relationship is non-exclusive.
But by not telling Mary why he's not available for connecting with her, Mary is deprived of material information that might change how she should proceed.
Not knowing the "why," Mary might feel sorry for David because he is so busy.  So she might respond with care and compassion, offering to cook for him and pamper him when she gets a chance.
But if Mary saw the full picture – that David's busy-ness is because he's out on dates with other people, then Mary might reasonably pull back her attention a bit.  She could give David space to date, and she might also spend her time going out with other people herself, rather than feeling sorry for David or cooking for him.
Having all the information allows Mary to make a decision that's in her best interest.  And that's what conscious, ethical partnership should be about.
If you're not revealing information to your partner that might change the way they behave toward you, you're lying. Period.  And it doesn't matter if that lie is white or gray or construction-zone-orange, it's an intimacy-killer at minimum, and might even be outright manipulation.
Honor your heart – and your partner's heart.
Disclose anything that's material.  Tell them anything that might make them behave differently if they knew the full truth.
Treat their heart like a home, not a used car.
Upcoming Couple's Retreats!
Where will you be on Valentine's Day next year?

Join us for an unforgettably romantic week at a magnificent five star retreat center.





Don't have time for a week away.? ..Then join us for a Weekend Retreat in the Mountains of North Carolina at the most beautiful time of the year.