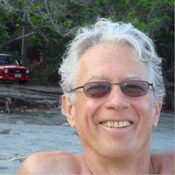 How does one begin to process the events of the past few weeks?
From the devastation of the Valley Fires which destroyed Harbin Hot Springs, my spiritual home, and the lives and homes of so many to the senseless, violent, seemingly random death of our beloved Steve Carter, my spiritual teacher, guide, and mentor.
What cruel joke is the universe playing on us? What is the message that spirit is trying to convey and why can't we hear it?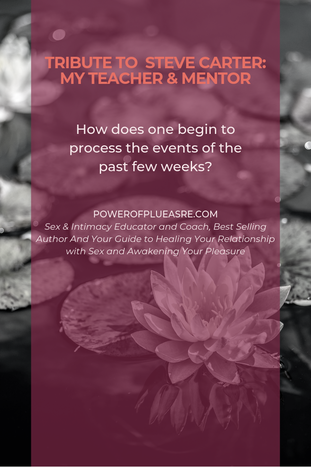 Like This Blog? Don't Forget To Pin It!
I sit here trying to make sense of this and also trying to feel my grief.
I wish for the anger to pour out of me, for my eyes to be flooded with tears, for my sobs and wailing to disturb my neighbors.
But all I feel inside is numbness and emptiness…and this is not an unfamiliar feeling.
Pushing down my emotions when tragedy strikes is imprinted in me from the death of my father when I was three years old.
And just like that, when I heard the news yesterday of Steve's murder, I was transported back into the body of a little girl, disassociating myself from my feelings.
The only way I know how to express my grief right now is to write. I know that eventually those tears will start to flow.
Maybe they will show up when I hold my beloved friend Lokita, who is courageously facing aggressive cancer treatments and no longer has her best friend, lover, and partner to hold and comfort her.
Maybe it will show up when we lead our very first Men's Master Lover Workshop for Ecstatic Living Institute this weekend, which Steve championed and supported.
Maybe it will show up when I make Tantric love with my partner and we do the "Breath of Love" which Steve and Lokita modeled so beautifully to thousands of people.
What I've learned these past few weeks is that life on this planet is impermanent.
The Tantric principle of being present and in the moment, that Lokita constantly talks about in her cancer journey blog, and lives, is all that we have.
That we need to appreciate every moment of every day, every sunrise and sunset, every contact we have with friends, family, and loved ones.
I love and appreciate all that you have done for me Steve Carter.
I am a better women, teacher, facilitator, coach, and spiritual guide having had you in my life.
Blessings on you for the next phase of your journey…. Ohm… Namaste..
…and finally the tears begin to flow….