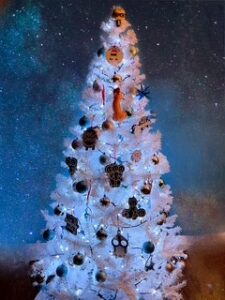 Let's face it:  The holidays can be stressful AF.
Gifts to buy, endless social obligations, crazy uncles at holiday dinners…
It's all just too much!
So, in the interest of making them a little less stressful and a little more fun, this year I plan to celebrate in the sexiest ways possible.
For starters, I'm putting up a tree, but not just any tree.  Mine will feature not just the usual lights and sparkle, but also a tantalizing array of sexy holiday ornaments.  There will be some frisky snowpeople on the tree.  I might even brag that Santa came twice because I'm so good.  This golden phallus might be too much for some folks, but not for me and my tree.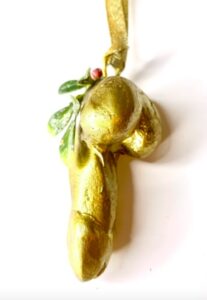 The gifts I'll give are saucy, too.  I'm eyeing the "Slutty Thoughts" journal and the "Sorry I had someone sexy in my bed last night" mug found here.
And for my partner?  I don't want to spoil the surprise, but I'm not not shopping for a Sexy Santa Babydoll outfit and brushing up on my striptease skills.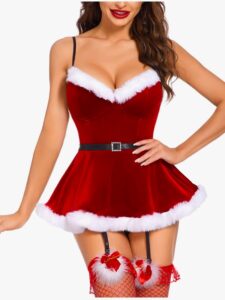 If it's sex and relationship skills you're brushing up on, my sexy book, Living an Orgasmic Life, might be the ticket.
So come!  Come several times, if you will, and join me in having a very sexy holiday!