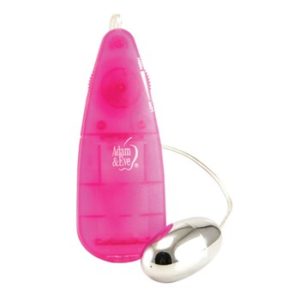 Choosing the best clitoral vibrator can take a great deal of time and consideration, because, quite simply, there are a lot of products out there. On the one hand this is a good thing, as it means there's probably one option to be found that can work wonders for you. But on the other, it makes the search for that perfect tool all the more complex. To narrow things down, we have taken a look specifically at clitoral vibrators and how to choose the right one for you.
Know Your Preferred Clitoral Vibrator Intensity
This is probably the most significant factor in enjoying your vibrator. This is a helpful article that goes into some depth on the subject but the basic idea is simple: a vibrator that is too intense will take away from your enjoyment! Fortunately, most options these days come with adjustable vibration and intensity. But it's still worth checking reviews and buyers' guides to make sure you aren't buying the most intense clitoral vibrator on the market with your first purchase.  While the Hitachi Magic Wand is a favorite for many women, be forewarned that the vibration is very intense and with extended use it can make it difficult for some women to experience clitoral orgasms manually or orally.  The best rule of thumb for any vibrator is to use it with moderation and switch it up frequently with manual stimulation.
Consider Discretion
Unfortunately, vibrators make noise. And if you're hoping to use yours solo with some discretion, this has to be part of your consideration.  Before plucking down the dollars, check out some user reviews and product descriptions.  Our friends at Adam and Eve have real customer reviews for each of the products that they sell and you can get great feedback from other users.  For example in the clitoral vibrators' reviews  you'll find a number of comments to help you gauge how loud the vibration is along with how discreet the tool can be. Often, the "silver bullet" options will be the most compact and quietest.
Decide on Penetration
While there remains a difference between clitoral vibrators and those designed for penetration, hybrids between the two seem to be increasingly popular. The "rabbit" variety in particular can be your best friend if you're most interested in simultaneous penetration and clitoral stimulation because it is designed specifically to suit both needs. If you want to take things a step further, Cosmo has a comprehensive review on the Rabbit vibrators, some with thrusting potential.  But, again, this goes well beyond basic clitoral stimulation.
Choose the Vibrator that Works Best for You
Beyond these straightforward concepts, your decision will depend on personal preference. But deciding what style you like, and how intense you like it,  will help you to narrow down the enormous pool of options. Happy hunting!
What is your favorite clitoral vibrator?  Leave your comments below!