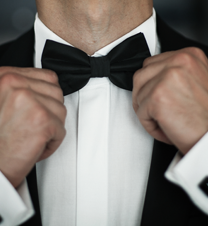 The number one question I hear over and over from my single friends and female clients is "Where do I find a good man?".  The conversation usually devolves quickly into the universally known fact by all single women that there are simply no available good men left on this planet.  OK maybe there are some on the planet, but definitely not in their neighborhood, city, or coast.
To all of this I say "hogwash". (One effect of living on the west coast is that I no longer talk like a sailor) . I have met tons of good men over the past four years  and they continue to stream into my life as friends, clients and lovers. And guess what?  They all are wanting to meet some quality women and have a serious relationship.   Sounds like it should be a match made in heaven, right?
How to Find a Good Man
In this post, I'm going to share with you my secrets for how to find a good man and then you can read this awesome article at The Good Man Project about How to Court A Good Man: What to Do and Not to Do once you've found him.
Frequent places where good men show up.  Yoga classes, Personal Development Courses, Tantra Workshops, Meditation Retreats, Lectures at Museums, Improv and Acting Classes.  While you can find  a good man anywhere, you have a higher likelihood of finding someone at a workshop  than in a bar or on Match.com.   All of my Tantra teachers boast about the number of serious relationships and marriages that have started at their Tantra workshop.  Events in an area of interest to you is also much more likely to result in you finding a good man who you clique with.
Seek out experiences where you have many opportunities to interact with men in an intimate setting.  Less is often more.  Being in a group of 25 people can be much more powerful than being in a room of 200.
Look for events where you are sharing common experiences (bike riding, jogging, entrepreneurship etc).  I have found Meet Up groups a great place to connect with a good man if there's an opportunity to really get to share conversation and experiences in a structured way.
Change your belief system!  The more you tell yourself that these type of men are not available, the more likely you will create a self-fulfilling prophesy.  Start affirming that this is something you can and will have in your life.
The most important thing you can do to find a good man is to Be A Good Woman.  Good men can sense when a woman is kind, non-judgmental, honest and real.   Be your loving and authentic self and I promise a good man will find you!