Want to Design a More Orgasmic Life? 
Start by Discovering Your Sexual Blueprint, Part One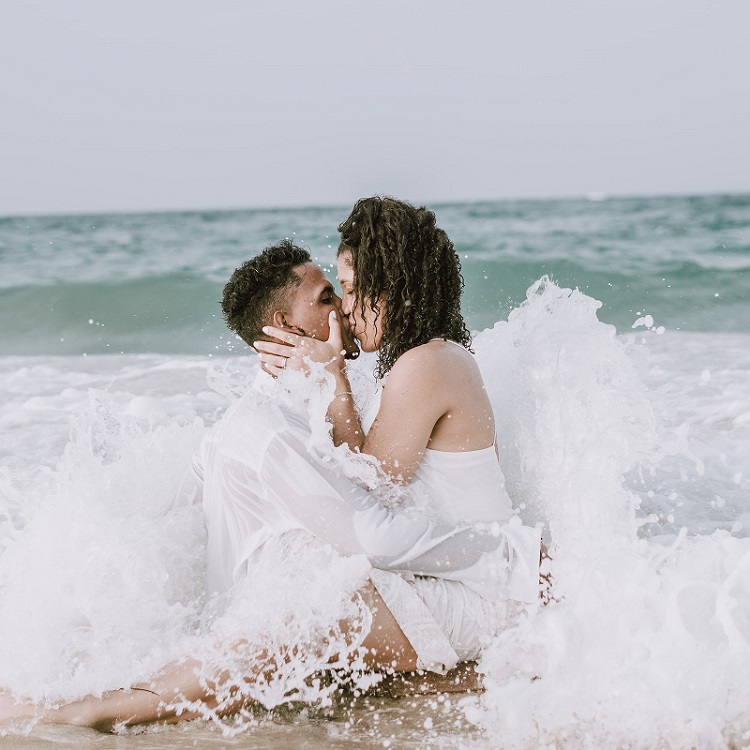 Our sexual identity is very much shaped by our parents and the events of our childhood and adolescence.
The experiences of our youth form a blueprint that often determines who and how we are in our romantic and sexual lives as we get older.  
Not uncommon is a story like this from one of my clients, Sarah:
One night when I was seven, I couldn't sleep. I thought I heard voices in the kitchen, so carrying my teddy bear, I walked down the hall and stood at the open door near the fridge.
'Oh no! It's Sarah!' my mother said as she tore away quickly from my father's embrace in the darkness. I stood there in pajamas, watching as my mother straightened her shirt and my dad cleared his throat, fumbling. That was my introduction to intimacy…and I never saw them hugging again." 
Our introduction to intimacy can range from innocent interruptions like the one above to more complex entrees into sexuality such as sexual abuse or other traumas. Many of the obstacles to a more orgasmic life originate in our childhood experiences as do some of our biggest turn-ons.
Richard, another one of my clients, explains:
When I was ten years old, I spied my best friend's 12-year old sister in her room taking off her baseball uniform after baseball practice. 
I will never forget watching her hair fall out of her cap as she removed it.  I watched as she took the shirt off, revealing her breasts, and then just as I was getting a glimpse of her removing her pants, the door slammed shut.
I felt embarrassed that she may have caught me looking at her. The memory still turns me on though.  Crazy but the idea of a woman in a baseball outfit is like the ultimate turn-on for me. Pretty crazy–but that was the first time I saw a girl's body, and then it was so forbidden…
Most women think a negligee is sexy, but for me it's a women in a baseball outfit!"
Our sexuality is so complex that both childhood traumas as well as turn-ons often form the foundational elements of who we are in the bedroom. 
In this series of blogs, we are going to explore the development and design of your sexual blueprint and then follow up with another blog series that will give you tools to construct your most orgasmic life.
Each blog in the coming weeks will have an exercise for you, adapted from my book Living an Orgasmic Life so that you can begin to better understand the nuts and bolts of your sexual identity to construct a new and expanded sexual self.
Sexual Blueprint: Exercise 1
Think about your own childhood and what kind of messages you  received about sex from your parents, other adults and society. Reflect on the following questions. Write down any images that come to mind. Writing down what you notice gives your memory permission to open  up and  deliver more information about a particular incident or scene. 
Did you see your parents hold hands and touch each other?  How often? 

Did your parents kiss in front of you? Were their kisses tender  or perfunctory? 

Were you allowed to crawl into your parents' bed to cuddle? 

Did you ever see your parents or other adults naked? What were the circumstances? 

Did your parents make you hide your eyes if there was a romantic scene on TV? 
As you review your responses, consider how these life events and your parents' attitudes about sexuality inform who and how you are as a lover.  How did they help create your sexual identity? How might you remodel or re-design your beliefs and attitudes so that you can most enjoy a more orgasmic life?
Stay tuned for my next blog on October 1, 2021 to discover more about Living an Orgasmic Life.