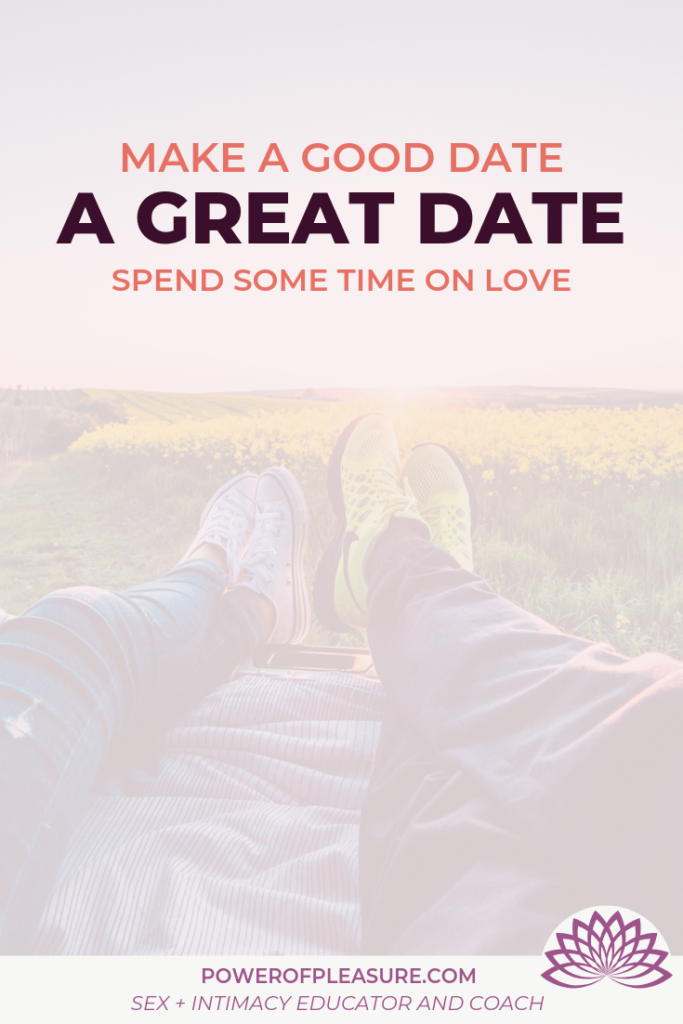 Whether you are single or in a relationship, setting aside time for a date is a great way to connect or re-connect with your partner. It tells the other person that they are special and are worth giving up some of your time to spend time together.

Here are some surefire tips to turn a good date into a great date that your partner will enjoy.

It's all about the Build Up
Like great sex, be sure to include some foreplay leading up to the date. This can consist of a sexy text or email that leaves a little to the imagination. For example, if you are planning a stay in date you could ask your partner to stop at the store for some figs and creamy blue cheese because they are good finger foods. Could only begin to imagine how that might play out….


Set the Scene
Whether you're headed to a dance club or a romantic sunset dinner, send your date some pictures of what the scene might look like. The ability to plan for, and visualize can really turn up the heat. We are visual creatures and it's fun to begin to imagine ourselves in that picture with our date in tow.
Include a Surprise
Sometimes it's fun not to tell your date where you are going but just give them some hints. It can be something simple like: I'll pick you up at 7…be sure to wear something that you can move in. Or it can be a bit more elaborate like a scavenger hunt with a sensual prize at the end! ​You can bet the anticipation for that date would be huge and the evening filled with fun, laughter, romance and yumminess, leading to many next dates!
Create the Mood
Send a corny message or text involving something you enjoy about your partner or why you are excited to spend time with them. You can also try sending a funny, cute, or sexy picture of you a day or two before the date, then ask your date to send one back to you!
Be Creative
Even if you are going out for a nice dinner, you can ask the waiter to bring a surprise desert or plan a scenic drive home. It doesn't have to be fancy, it just has to be heart felt and give you the opportunity to show your partner how much you care for them.
You don't have to spend a fortune or go overboard with planning. Just spending some time thinking of what your partner would like, and how best to make their time with you special is enough. I recommend checking out the
Love Nudge app
so you can hone in on your love language and see how best to cater to your partner's languages as well!