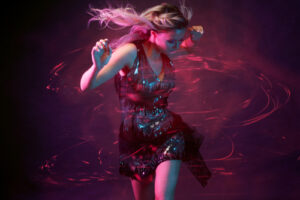 Recently my partner and I had a fight, of sorts, and I ended up feeling incredibly triggered by what went down.  And, though there's a little-girl part of me that got super reactive and just wanted to blow the whole thing up, I didn't.
And I'm glad.  I did the right thing, just like I help my clients learn to do the right thing.
I call this practice a Trigger Pause.  It's something I teach others (and myself) to do when you're IN a triggered state.  It's not to make the pain of what happened go away.  Rather, it's a way to re-regulate your system so that you can make wise choices about what to do next.
There are different types of Trigger Pauses:  Physical, Spiritual, and Emotional.  What type of pause is right for you and your situation is going to differ.  So experiment with different types of pauses and see what works.
Physical Pause
Have you ever seen a cat get in a fight and then, right afterwards, shake its body and roll around on the ground?  This is a physical pause!  It works just as well for humans as felines, and the reason is the same for both.  When we get triggered, our bodies are flooded with adrenaline and cortisol, and one of the best ways to get them out of our system is via physical movement.
You might start by taking some deep breaths, focusing on a long exhale.  Inhaling stimulates our sympathetic nervous system, making us more alert, but exhaling stimulates our parasympathetic system, allowing us to "rest and digest."  (For a more scholarly discussion about the autonomic nervous system, see here.)
Second, go to a place where you can be alone, and try just shaking your body, like a cat or dog would do.  Do ten jumping jacks.  Roll around on the floor, if you like, embracing your inner cat.
Go to the bathroom and splash cold water on your face.
Put on a favorite song and dance!  Or sing a silly song, especially if it's so silly you laugh.
If you can, go for a fast walk or jump on your bike and pedal hard.
If it's cold out, head outside without your socks and shoes on and just stand on the cold earth, barefoot.
Or, consider taking a cold shower or an ice bath.  (I wouldn't, because BRRRR! But if you're into that sort of thing, it seems to work well!)
Doing these things will help clear the stress hormones from your body.  They will also get the higher-thinking parts of your brain back online.
Spiritual Pause
A spiritual pause is more energy-based.  You might say a prayer, asking your guides for wisdom and help.  Or you might do a visualization exercise, imagining yourself surrounded by protective, healing light.
If this is too Woo for you, no worries.  You get to try different options and pick what's right for YOU.
Emotional Pause
Emotional pauses are often ones that stimulate your senses and act as a soothing balm for your emotions.  You might listen to music that calms you and soothes your soul.  Try diffusing a calming essential oil, like lavender.
You might journal, or try a channeled journaling exercise in which you tell the universe what's going on and ask for guidance.
If those things don't resonate with you, maybe call a trusted friend and ask if you can unload a bit on them.
What Resonates For YOU?
Whatever seems best for you, find the methods that work to bring yourself back to alignment before you respond to someone in a triggered state.  So tell them you need a little pause, and try some of these techniques.  Experiment until you find something that works for you.
While taking a pause isn't a substitute for doing the work and healing issues, it does put you in a state where you can do that.
After you successfully pause, and your mind is in a thinking-state, now's the time to start doing the work.  Is this trigger part of a pattern for you?  Is it related to an attachment issue?
Only when we get to a re-regulated state can we make these assessments and trust our inner wisdom.  If we stay in the triggered state, we won't be able to access our thinking brain and won't be able to move forward.
Good luck!  And let me know what works for you!