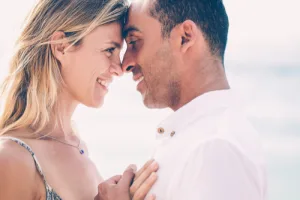 A recent article in The Guardian speaks to our fears of passing our prime, of the slow, steady decline that many assume occurs sometime after 40.  The article is about thirteen different peaks we reach after 40.  None of this information is new.  But I like that it helps to dispel the harmful belief that everything goes downhill as we age.
From the article:
It would be nice to believe Match.com's 2018 "Singles in America" survey, which polled more than 5,000 single adults, finding the optimal age for sex among single women to be 66 (and 64 for men). But not all investigations have offered such cheering news: a 2020 German longitudinal study found "the older the individual, the less satisfied they were with their sex life" (although 35% of 65- to 80-year-olds were satisfied). In Sweden, however, a study of over-60s found only 24% were dissatisfied with their sex lives.

It's a confusing picture, but another study of more than 6,000 people in the US aged 20 to 93 found "SQoL" – that's sexual quality of life – remains stable as we age. The authors suggest ageing "may be associated with the acquisition of skills and strategies that can buffer age-related declines in SQoL, particularly in the context of a positive relationship". They called this skill set "sexual wisdom", which is a nice concept.

So when do we peak sexually?
I clicked through to the Sexual Quality of Life study.  The gist is that if you keep building your sexual skill set, then your sexual satisfaction continues to improve.  So increasing age doesn't have to mean decreasing satisfaction.  If – and that's a big if! – you're willing to learn some new tricks.
If you've been following me for a while, you know I'm a firm believer in our ability to peak sexually much later in life.
I did it myself!
In my early 30's, a couple years after my sons were born, I hated sex.  It was painful.  I had countless female problems. And just thinking about having sex stressed me out.  I didn't know what to do, so my husband and I just stopped having sex.  I stayed that way – in a sexless marriage – for almost two decades!
As I wrote in my book, "If you had told me that I'd be having multiple orgasms, ejaculating, and riding hour-long waves of orgasmic pleasure in my fifties, I would have said, 'You must be on drugs.'"
Now I'm in my 60's, and as I learn and grow, it just keeps getting better.
It doesn't matter how old you are.
If you're willing to learn and grow, then you still haven't had the best sex of your life.
The secret to improved sexual satisfaction as you age is that it's not about having more of the same sex you're already having.
Instead, it's about having a growth mindset and being willing to learn new things.  If you keep doing the same thing, sex will stay largely the same, and as the aging process does what it does (our bodies really aren't meant to last forever), your pleasure is likely to decrease.
But…
If you are willing to do the work and learn, a whole new world of ecstasy can open up to you.
Some of practices that have opened up my pathways to increased pleasure include:
Identifying and understanding my erotic blueprint,
Learning how to have energetic sex, harnessing breath, sound, and movement,
Mastering communication skills to help my partner and I explore sex creatively, and
Exploring the exciting world of power play and kink.
All of these are practices I share with my clients, helping them grow into their sexual prime.
Are you ready to learn?
If so, come with me – literally and figuratively – and start having the best sex of your life!
Please check out my Passionate Intimacy Retreat schedule, and reach out if any of these align with your schedule.