Chocolate, chili, oysters- these are the tried and true aphrodisiacs you hear about again and again. If you are looking to give your sex life a boost just alter your diet. What we eat plays a huge role in how our body performs and can especially give you a much-needed libido boost this winter season!
Right around this season, everyone is eating great food, not necessarily healthy food but keep in mind that 'mommy wants to kiss Santa Claus'.  So next time you go shopping be sure to mix in some of these foods that will help improve your love life and give your sex drive a boost.
I thought Aphrodisiacs where an old wives' tale?
A recent study claimed the 42% of meat eaters have sex once or more than once a week compared to only 16% of vegetarians. This is because certain foods have been proven to increase our sex drive by providing better nutritional value and aiding to increase blood flow. Foods high in certain vitamins and minerals such as amino acids can improve your sexual desire!
How do aphrodisiacs work?
Doctors and scientists say that aphrodisiacs work in two ways. They work by creating a sexual desire just by the fact that you know you're eating them. Remember, your brain is your biggest sex organ! They also create desire by acting as stimulants to various parts of your body. Some increase blood flow which can help create better sensations during sexual intercourse, some produce chemicals that are associated with increased sexual desire, and then some lower your inhibitions.
What are some proven aphrodisiacs?
MACA: Touted as an Aphrodisiac that increases libido, creates enzymes to balance hormones, and even Enhance fertility. This ancient Aztec root can be ground in a powder and use in various recipes.  

CACAO: If you are looking to get your blood pumping and trigger your body's release of serotonin, the "good mood" hormone, raw cacao Is a great way to do that!

CINNAMON: Cinnamon is a great energy booster and can really keep your body from experiencing that lag you get at the end of your day. This helps keep your stamina up after a busy and stressful day, so that you can engage in a little afternoon delight.

HONEY: Not only is this a great sweet treat but honey has been shown to increase virility and fertility. In essence, it makes the body ready to experience pleasure!

COCONUT MILK: Coconut milk and (what is this?) is a natural sex stimulant, It balances the hormones, and it is full of healthy fats that can give you energy for sex without the nasty crash of caffeine!
How do I use aphrodisiacs?
There are few things more romantic than cooking a meal with your significant other. The one thing that can make it better is including foods, like the ones above, that will not only be nutritious and wholesome but will get your other half in the mood, improve sensuality and enhance performance. So, pull out a pen and pencil because below is a simple recipe you can use in the morning to start your day off right.
Sex Coffee For Your Morning Libido Boost!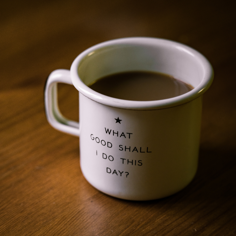 Makes 1:
2/3 cup hot coffee

1 tablespoon raw cacao

2 tablespoons coconut milk

1 tablespoon honey

1/2 teaspoon cinnamon

1 teaspoon maca
Pour coffee into a medium bowl. Add cacao, coconut milk, honey, and cinnamon (all aphrodisiacs). Whip with a hand blender until frothy. Add the maca, whip once more, and serve immediately. Enjoy your sex coffee and start your day with a bang!
DISCLAIMER: This recipe makes no health-related promises. It simply offers a delicious way to enjoy superfoods said to support a number of health benefits. Consult with your doctor before adding any new or unfamiliar ingredients to your diet, especially if you're on medication.
Want to learn more about great, organic, healthy recipes that can increase your libido and put you and your partner in the mood?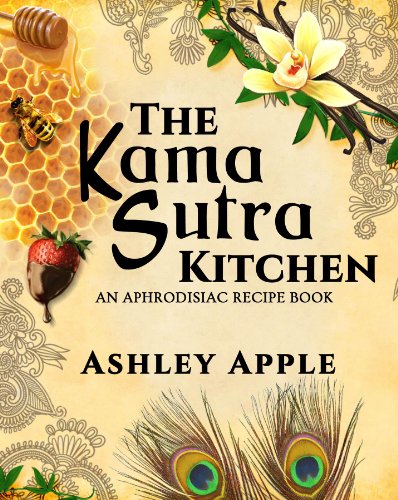 Check out this book from my friend and colleague, Ashley Apple.
The Kama Sutra Kitchen: An Aphrodisiac Recipe Book